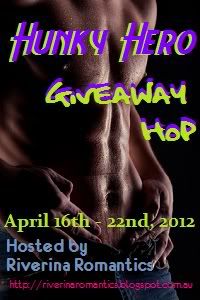 This Hop....Hosted by
RiverinaRomantics
, gives us a way to share our favorite Hunky Heroes with our followers as well as find great recommendations for our ever growing TBR pile! I know mine is ridiculous but I love to find new book boyfriends to add to my Harem! So without further adieu, We're giving away a paperback copy of Wicked as They Come by Delilah S. Dawson and Sacrificial Magic. So there will be two winners at this stop....goodluck:)
Delilah S. Dawson's darkly tempting debut drops her unsuspecting heroine into a strange faraway land for a romantic adventure that's part paranormal, part steampunk . . . and completely irresistible.
When Tish Everett forces open the ruby locket she finds at an estate sale, she has no idea that a deliciously rakish Bludman has cast a spell just for her. She wakes up in a surreal world, where Criminy Stain, the dashing proprietor of a magical traveling circus, curiously awaits. At Criminy's electric touch, Tish glimpses a tantalizing future, but she also foresees her ultimate doom. Before she can decide whether to risk her fate with the charming daredevil, the locket disappears, and with it, her only chance to return home. Tish and Criminy battle roaring sea monsters and thundering bludmares, vengeful ghosts and crooked Coppers in a treacherous race to recover the necklace from the evil Blud-hating Magistrate. But if they succeed, will Tish forsake her fanged suitor and return to her normal life, or will she take a chance on an unpredictable but dangerous destiny with the Bludman she's coming to love?
READING, WRITING, AND RAISING THE DEAD
When Chess Putnam is ordered by an infamous crime boss—who also happens to be her drug dealer—to use her powers as a witch to solve a grisly murder involving dark magic, she knows she must rise to the challenge. Adding to the intensity: Chess's boyfriend, Terrible, doesn't trust her, and Lex, the son of a rival crime lord, is trying to reignite the sparks between him and Chess.
Plus there's the little matter of Chess's real job as a ghost hunter for the Church of Real Truth, investigating reports of a haunting at a school in the heart of Downside. Someone seems to be taking a crash course in summoning the dead—and if Chess doesn't watch her back, she may soon be joining their ranks.
As Chess is drawn into a shadowy world of twisted secrets and dark violence, it soon becomes clear that she's not going to emerge from its depths without making the ultimate sacrifice.
Since Criminy Stain's recently been inducted into my Top 10 book boyfriends category and Terrible is definitely there as well. We're sharing them with 2 lucky winners....sharing is caring and all that rot. Now....all u have to do is follow this blog and fill out the Rafflecopter Form Below and hopefully we get to share the wealth with you!
This stop on the Hop is
US and Canada
only so
beware
........BTW Don't forget to check out other awesome prizes available on this Hop!
----
a Rafflecopter giveaway