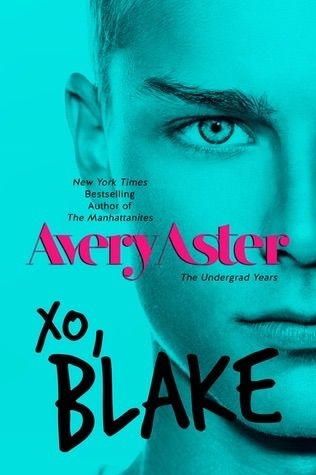 XO, Blake
by
Avery Aster
My rating:
5 of 5 stars
For fans of the dark comedy BDSM film Tie Me Up, Tie Me Down comes an erotic exploration in domination and submission where Ivy League students let their naughtiest desires run wild…
If you think my besties Lex, Taddy, and Vive have had some bad luck earlier this year, cut to me at Glamorama. Last thing I remembered was dancing with Diego and Miguel from my English class, when the room started… spinning. And not in a good way! We got sick. Think Regan in The Exorcist. Taddy was rushed to the hospital. Holding on for dear life, I was carried out by the boys and taken back to their dorm.
Now I'm waking up in Diego's bed and Miguel keeps staring at me from across the room. I've wanted to get into these dudes' pants since the first day of class. But Diego told me he likes to be tied up and—wait for it—spanked. WTF! The news on TV reports that last night we all got roofied. And Vive just texted me saying that someone is out to kill her. Could this semester get any more bizarre? -–Blake Morgan, college freshman, gay best friend, virgin
The Undergrad Years is a new adult contemporary miniseries about first loves, independence, and everlasting friendships.
MY THOUGHTS....
In this latest installment of the awesome Undergrad spinoff, it's Blake's turn. Unfortunately it's the story of his train wreck of a relationship with Diego. I, like the rest of the Mannattanites....loathe Diego! He was a con artist, a gold digger and an asshole! I really wanted him to end up with Miguel. He's such a sweetie. That said, I'm dying to read the next Manhattanite book that follows Blake post-MLD!
All in all, I loved it! Fantastic book. Awesome cast. Hot and steamy....I'm addicted. I'm eagerly anticipating more from this author. Both the Undergrad and Manhattanite series' are winners in my book!
View all my reviews